IRG Notice Board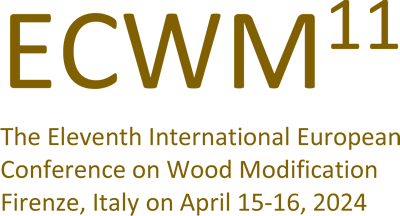 The 11th European Conference on Wood Modification (ECWM11) will take place in Firenze, Italy on April 15-16, 2024.
It is now 20 years since the first European Conference on Wood Modification took place in Ghent in 2003. Since then, there have been many advances in the area of wood modification and the market for commercial modified wood products has expanded. In this conference, we will explore how modified wood products might contribute to the development of a more resource efficient future providing new challenges and opportunities to mitigate climate change.
The conference will be co-organized by the Department of Agriculture, Food, Environment and Forestry (DAGRI) of the University of Florence, the Institute for Bio-Economy (IBE) of the Italian National Research Council (CNR) and the School of Agriculture, Forest, Food and Environmental Sciences (SAFE) of the University of Basilicata. The conference is also supported by the Wood Value Chain division of the Italian Society of Silviculture and Forest Ecology (SISEF).

Key-dates are reported in the attached announcement. Further information, the official website and the registration fees will be available soon.

Looking forward to meet you in Firenze next spring
Giacomo Goli (Chair of Local Organizing Committee)
Holger Militz (Chair of Scientific Committee)
To read more click here.
-----------------------------------------------------------------------------------------------------------------------------------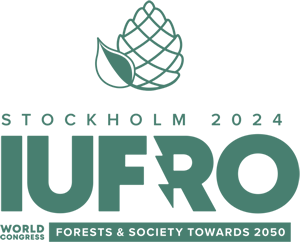 The Congress Scientific Committee (CSC) is pleased to announce that the Call for Abstracts for IUFRO2024 the XXVI IUFRO Congress in Stockholm, Sweden, 23 – 29 June 2024, is open and welcomes submissions of abstracts for presentations in sub-plenary, technical and poster sessions.
To submit your abstract, please take the following steps:
Consult the list of sessions at Call for Congress Abstract | IUFRO Stockholm 2024
Submit your abstract at Abstract Submission | IUFRO 2024
There are two sessions planned relevant to wood protection:
Session T2.20: Novel treatments for wood and biobased products.
Session T2.35: Wood durability and wood protection strategies for long-term carbon storage of wood products.
To read more details on these two Sessions please click here.
Abstracts will be accepted until 15 June 2023. Authors will be informed if their presentation is accepted by 30 October 2023. In order to remain in the programme, the registration deadline for Presenting Authors of accepted abstracts is 15 January 2024.
-----------------------------------------------------------------------------------------------------------------------------------------